We received such positive feedback to our first publication last summer we decided to issue a winter edition that celebrates life in Norwood as the days become shorter and the nights cooler.
Winter is the time of year we retreat indoors. In some respects, winter arrived early as we were encouraged to stay home and help slow the spread of COVID-19. This edition of heart&soul celebrates home living.
At Norwood Green, it is fantastic to see the new heart of the inner east continuing to take shape. Construction of the Chapel and Appelbee townhouses is now well underway and we will shortly release the much anticipated Muller townhouses, which are the largest of the project. This month's opening of the new ALDI Supermarket is also a major project milestone that sees us moving another step closer to realising the vision for our Norwood Green master-planned community. ♥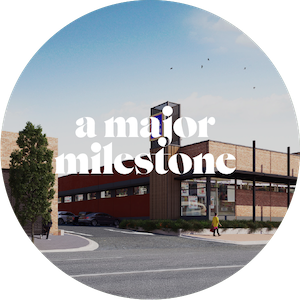 ALDI opens its latest South Australian supermarket in June as part of the $120m master-planned community.